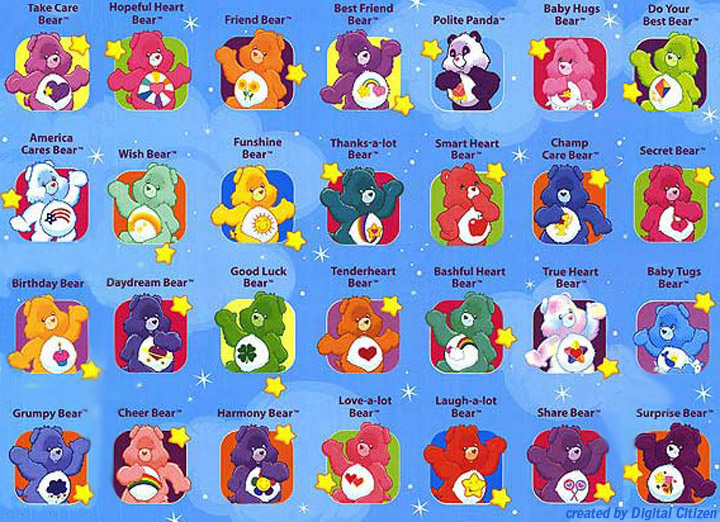 This is our rule board. Please read this before joining. These rules are super easy to follow.



To help keep our group looking lively, safe and fun, please follow these rules below at all times.

All DA's rules apply to this group.

Any decorations in our group belong to their rightful creators.




Only join if you're a Care Bear fan or like the Care Bears.

For safety reasons members needed to be voted in. Members are welcome to submit their art without having to wait for approval.



Since this group is all about Care Bears, we expect our members to be like Care Bears too. Everyone should be respectful, kind and friendly.


Let the admin team know if something is wrong or if there is an issue with submitting art. We will gladly fix it for you!



Only submit Care Bear related art! (other CB characters are welcome, including human characters)

We allow basically anything that has to do with Care Bears.

No mature content, stolen, hate art, anti-ship, or innapropriately-themed Care Bears allowed.

Art should be made by only you. Wallpapers and edits with official art is welcome, as long as they have personal touches.

However, you can submit Care Bear edits or wallpapers that you personally put together.

Coloring pages are accepted.

If you submit stolen art then you will be kicked out and banned.

Political/religious stuff won't be excepted. America Bear as a president for Care-a-lot is okay, though.






Founder


Co-Founder (acting Founder)




Follow the Care Bears on -
Official Facebook: www.facebook.com/CareBears/

Official YouTube: www.youtube.com/channel/UChRHU…

Unofficial Tumblr: that-care-bear-family that-care-bear-family.tumblr.c…

Cute Japanese Care Bears Site: www.carebears-jp.com/main.html

Kingdom of Caring Site: kingdomofcaring.net

Meet the Care Bears Characters @ www.agkidzone.com/care-bears/c…